Back in 2015, Guru Dharam and Har Rai Khalsa co-founded MK Decision with the hope of making lending simple for financial institutions nationwide. To better understand what drives them both to succeed in the FinTech industry, we must first travel back in time to Phoenix, Arizona circa 1970.
The two brothers grew up in the heart of Phoenix amongst the oldest Sikh community of Arizona with their parents, Jodha and Gurukirn Khalsa, and sister, Guru Dev Khalsa, who recieved her master's in architechture from Yale University. Jodha, a dedicated CPA and fearless entrepreneur, and Gurukirn, a gifted artist, care deeply about seeing their community flourish. As a result, they have invested into their local temple, which serves over 500 meals a week and offers childhood education programs.
From a young age, Guru Dharam and Har Rai were influenced by a network of people that taught them strong values and the importance of building relationships, something neither of them have lost sight of.
Beyond the United States: 7,943 Miles Later.
"So, who's older?" I asked Guru Dharam and Har Rai as we discussed their childhood.
"We get this question all the time. Sometimes, people ask if we're twins, so we ask them to guess who they think is older, him or I," Har Rai responded, cracking a smile. "Guru Dharam is 5 years older than me. He's my big brother."
At the age of eight, Guru Dharam traveled from Phoenix, Arizona to Miri Piri Academy, a boarding school in Punjab, India. When Har Rai was eleven, he joined his older brother in India.
"Spirit wise, I'm younger. Four out of five people guess that I'm the younger brother," Guru Dharam replied. "But, Har Rai was always my little brother until he came to India with me for school. Then, we became more like partners."
Together and far away from home, the two ignited their sense of adventure. They looked out for one another and their bond as brothers grew stronger than ever.
Working closely with a common goal in mind.
In 2007, Guru Dharam and Har Rai joined forces to create 108 Solutions, a retail finance company that focused on point-of-sale financing for a variety of products, such as electronics, jewelry, and travel.
"Guru Dharam and I are very complimentary. I'm extremely relationship oriented, focused on branding, marketing, and human resources. In comparison, Guru Dharam is fixated on technology, project management, and software engineering." - Har Rai Khalsa, CEO of MK Decision
At 108 Solutions, Guru Dharam and Har Rai experienced first-hand the inefficiency of laborious, paper-intensive work as they were plagued with human-errors. In 2011, they rapidly switched the gears of their business and begun to build a LOS, giving them their first introduction to the FinTech industry.
Guru Dharam and Har Rai are not the only entrepreneurs in the family.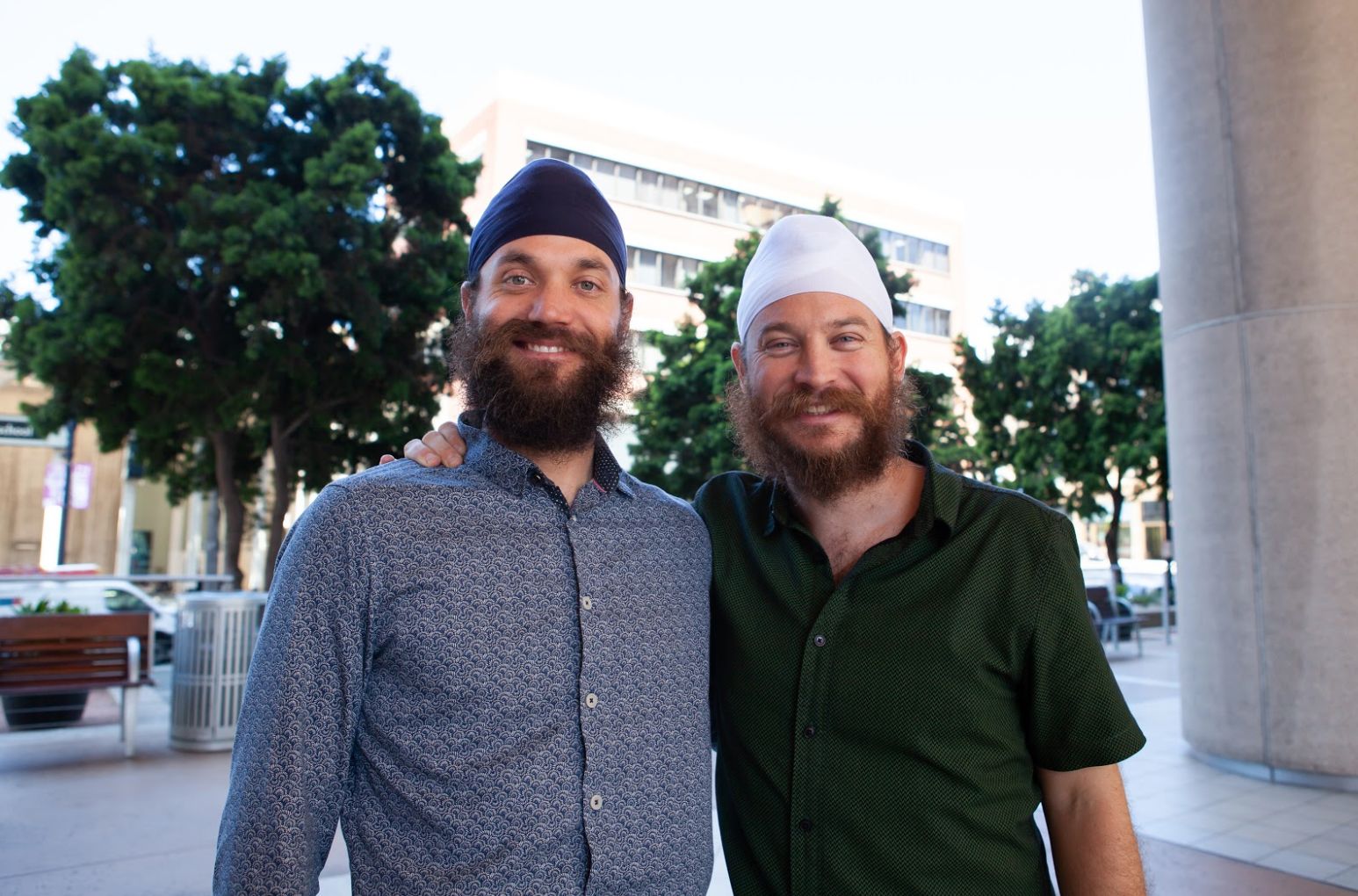 In the mid 80s, their father, Jodha, founded an accounting firm that focused on personal and business taxes. He worked long hours to provide for his family and his community. At age 71, he's still working — not because he has to but because he genuinely wants to help others succeed.
"Our father has always been very entrepreneurial and tech savvy, but at the end of the day he never made the leap from using technology to building technology. He founded MK Decision to collaborate and build technology." - Guru Dharam Khalsa, COO of MK Decision
Their father, who has an affinity for technology, is the one that came up with the idea for MK Decision. Together, the three Khalsas saw the opportunity to improve the overall banking experience for financial institutions and their customers.
For Har Rai, his father inspires him greatly. "It's his work ethic. Every project he works on is completed to the best of his abilities. It has to be perfect. Having someone like my father in my life has helped me be the kind of man that I would want to be and that I'm still becoming today."
A little friendly competition never hurt.
Guru Dharam and Har Rai will work together to deliver exceptional products to their partners; oftentimes, with a little friendly competition.
"I'm competitive. Interestingly enough, some of our associates get surprised by how competitive Guru Dharam and I are with each other. But realistically, I see that driving MK Decision to be the best that it can be." - Har Rai Khalsa
Despite their competitive nature, they both agree that the most exciting thing about building MK Decision together is the opportunity to help financial institutions flourish with modern technology.
Setting the Stage for MK Decision.
"What do the letters M and K stand for in MK Decision?" I asked, thinking it was going to be an acronym of some sort.
"Make," Har Rai answered. "We want to help our customers make the tough decisions in regards to investing in technology. We want to make the process easier."
"We're investing into the fabric of our nation by helping financial institutions serve their communities." - Har Rai Khalsa
Guru Dharam and Har Rai truly care about financial institutions, which is why leveling the playing field is their top priority. They want to go above and beyond for their partners and ensure their success.
For Guru Dharam Khalsa and Har Rai Khalsa, this is only the beginning.
Guru Dharam and Har Rai aren't afraid of moving into the void of the unfamiliar. After all, the technological world is full of innovation and promise. They aim to further develop their financial technology to continue building the future of lending.
"All of our efforts are going towards creating a better future. In 10 years, we want MK Decision to be global, but ultimately we want to be known for treating our partners with a level of respect and kindness that they're not used to receiving." - Har Rai Khalsa
To learn more about MK Decision, please visit www.mkdecision.com.